The primary goals of VAFEPA are:
to support schools and division administrators in the implementation of federal education programs that effectively supplement local and state education programs to close the achievement gap between children who are advantaged and children who are economically disadvantaged, children from major racial/ethic groups, children with disabilities, children classified as limited English proficient, and other subgroups such as migratory and homeless students;

to provide opportunities to promote effective teaching and learning;

to increase student achievement through cross-program coordination and integration of services and activities; and

to assist division administrators in interpreting and implementing student achievement through cross-program coordination, integration of services and activities as related to the Elementary and Secondary Education Act (ESEA) as amended by the No Child Left Behind Act of 2001.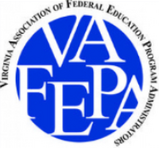 VIRGINIA ASSOCIATION OF FEDERAL EDUCATION

PROGRAM ADMINISTRATORS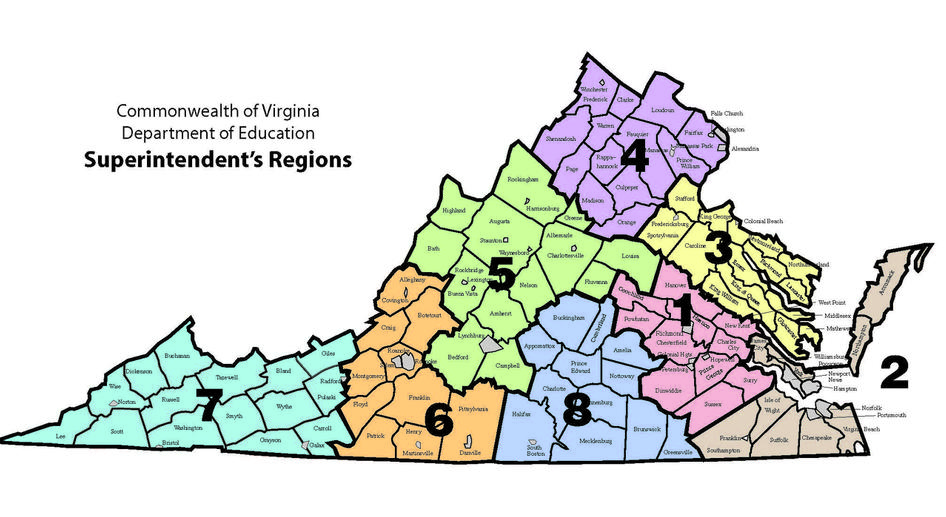 Cristina Alsop, President

COMING SOON!!!
***Message from our newly elected president***
WHAT WE BELI

EVE



The purposes of VAFEPA are:
to promote and facilitate communication and collaboration among federal education administrators throughout the state;

to provide opportunities for federal education administrators to discuss, propose, and take action on matters of common concern;

to share ideas and information regarding current scientifically-based research;

to promote opportunities for professional growth for all persons involved in federal education programs; and

to inform professional associates, policy-making bodies, and local citizens about legislative needs and actions related to federal education programs.
​​

Cristina Alsop, President
Henrico County Public Schools

Monica Robinson, President-Elect

Virginia Beach City Public Schools

Ernestine Scott, Ph.D., Past President
Richmond City Public Schools
escott3@richmond.k12.va.us
​

Valdivia Hall, Secretary
Halifax County Public Schools
vhall@halifax.k12.va.us



​Carl McDaniel, Treasurer
Roanoke City Public Schools
REGIONAL REPRESENTATIVES

​

Candy Llewellyn, Ed.D., Region I

Colonial Heights City Public Schools

​candy_llewellyn@colonialhts.net

​VACANT, Region I
VACANT, Region II

VACANT, Region II
Roxana Bandes McCarthy, Region III

Stafford County Public Schools

mccarthyrb@staffordschools.net

Kimberly Chandler, Region III

Essex County Public Schools
Evonne DeNome, Region IV

Fairfax County Public Schools
ecdenome@fcps.edu

VACANT, Region IV

Jane Wright, Region V

Augusta County Public Schools
Justin Griggs, Region V

Louisa County Public Schools
Jennifer Dean, Region VI

Salem City Public Schools

Emily Altizer, Region VI

Montgomery County Public Schools

VACANT, Region VII

Marcia Shortt, Region VII

Wise Public Schools

Pam Eakes, Region VIII

Halifax County Public Schools

Sherri Almond, Region VIII

Cumberland County Public Schools

STATE REPRESENTATIVES
​VACANT
Randall Johnson, Ed.D.

VDOE, Office of ESEA Programs

Randall.Johnson@doe.virginia.gov

​